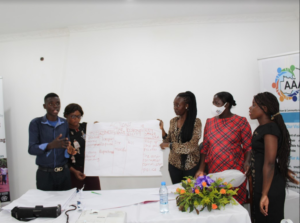 Dear country men , women and youth.
This is all about the journey to see positive change.
As a young person I am told to be a leader for today and tomorrow.
Oh yes , I have a Vision to lead and contribute to the living standards of the poor, aged, children and unemployed youth.
Age has sidelined us to take part in Community based meetings, everytime we demand for accountability, voices of threat arises, critics of us not knowing anything about leaders. Age is just a number, if we can see a Zambia we admire, desire, all what is needed is being involved in decision making process.
A future leader is not suppose to be used as a tool of violence, tokenized, and manipulation. A future leader is suppose to guided, mentored and monitored . A future leader should be given response each time he/she demands for accountability and transparency in the utilisation of resources.
A future leaders view's should considered important.
We are have a dream to see Zambia a better nation, Zambia with industries, state farm, plantation in each district.
A Zambia with the increase of youth representation in parliament.
Working together as one people. We will achieve alot.